6 Direct Mail Trends to Boost Your Results In 2021
The lockdown in 2020 meant that direct mail in countries including the UK saw a higher-than-ever rate of consumer interaction.
There were also record levels of mail sharing and the life span for Direct Mail (DM) pieces was up nearly 70%. With lockdown easing in 2021, market patterns will shift again – here are six trends to watch out for to ensure your DM game is as strong as ever. 
1. Triggered direct mail 
Triggered DM allows the delivery of singular and personalised mailings that are prompted by a specific event. For example, follow-up mailings can be sent if a customer fills out a website form or abandons an online shopping cart.
Mailings can also be set to trigger for offline events: for example, a customer's birthday can prompt the mailing of a coupon, or an insurance policy nearing expiry can lead to a direct mail with renewal details going out.
It's predicted to be a great way to "supercharge" marketing this year, as well as increasing personalisation and a brand's human connection. Plus, this technology isn't just for the big boys, but well within reach of SMEs, too. 
2. Voice-activated call to action 
Direct mail marketers have a new instrument in their toolkit: the consumer's voice. The latest tech software allows businesses to link direct mail to voice assistants such as Alexa and Google Assistant. It works by including a unique word or phrase in a DM mailshot. Upon receiving, the customer says the words to their smart speakers and triggers an experience (such as sending a coupon or a website link to a smartphone). With almost a quarter of 15-52 year olds now owning a smart speaker, it's a technology that is only going to grow. 
3. Partnering DM with digital  
Canny marketers know that bringing together the best of print and digital is a great way to enhance a campaign. Adding QR codes to mailshots, which allow customers to use their mobile devices to access digital content, is becoming increasingly common. Nor should the intelligent pairing of direct mail with a simple email be underestimated – targeted consumers are more likely to respond to an email if they recognise the brand or offer from receiving an earlier mailshot.
4. Augmented Reality 
Augmented Reality (AR) is another great way to integrate technology and print. Customers receive a printed DM product that they can scan with their smartphone. This releases the 'hidden' AR content within the document – often a video or animation that appears to be playing on the card itself. It can add a surprising and immersive experience for the customer, and increases analytics possibilities for marketers as well. In 2020, it was used in an innovative and successful Vodafone campaign, while in the US, the financial advice company Motely Fool used AR to add a digital element to their print marketing, boosting engagement rates among their target audience.
5. Omnichannel marketing 
Again, this is about coordinating print and digital as one to create the best effect. While your business may already be marketing across multiple channels, the key here is to get those prongs working together with the same coordinated ads and messages. When launching a DM campaign, make sure that it is backed by a consistent and repetitive digital presence (eg ads on Facebook, Instagram, Google or YouTube), with all channels targeting the same audience.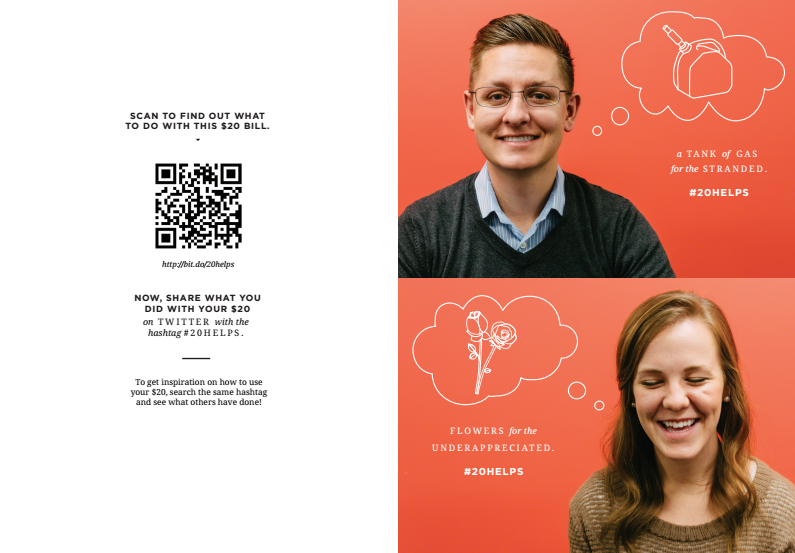 6. Create a multi-sensory experience 
While it's now possible to expand the sensory experience beyond a paper product (see AR, above) it has long been shown that the physical properties of paper have a strong emotive impact, with DM in particular being easier to understand and prompting higher recall rates than digital media. Direct mail literally gets into the hands of your customers – so capitalise on that for your brand. Get creative with paper stock, sizing, envelopes, die cuts, haptic coatings, foiling and embossing – and even take advantage of scent, sound or taste, too. It all makes for more impact and greater engagement.