All you need to know about the benefits of print in the modern marketing mix
Print today works brilliantly for brands and marketers. But don't just take our word for it, check out the evidence for yourself…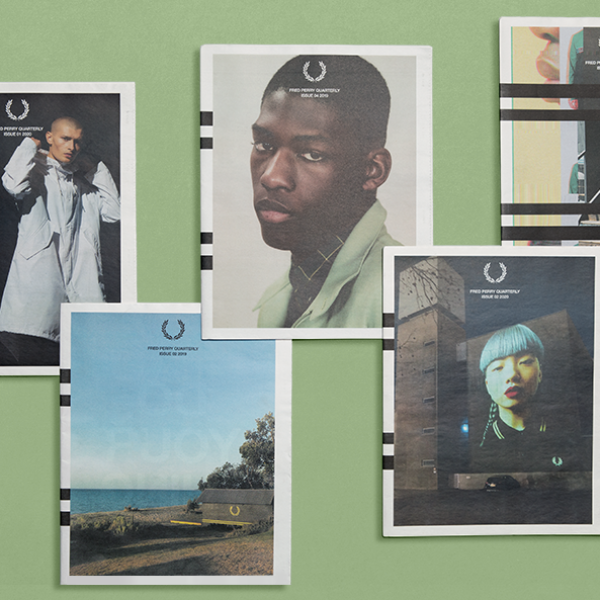 A recent white paper from UK printers Park is only the latest to highlight the effectiveness of print as part of the marketing mix. The report, which includes tips and case studies, chimes with Sappi's own research and findings, presented in recent publications A glimpse into the future of marketing… and Lift Off.
Check out these five brands who are successfully using print as part of their marketing mix…
1. HelloFresh – using DM to surprise and engage an audience
While Sandwich highlights the importance of targeting a particular niche or area of interest, doing so in print doesn't necessarily mean turning to a magazine. HelloFresh, a subscription food business, uses direct mailers that engage and entertain readers through quality content plus unexpected folds and paper sizes. The use of uncoated stock or silk textures also adds to the sense that this is not your everyday piece of direct mail.
2. Wild Alchemy Journal – getting smart with AR
Ikea was one of the pioneers of augmented reality (AR), using the technology to blend the experience of browsing a catalogue with digital possibilities (see Lift Off for more details), and today such tech is becoming an increasingly key piece of the marketing jigsaw. Wild Alchemy Journal describes itself as a "multi-sensory journal", and one way it achieves this is through the use of Artivive, an AR app that brings to life works of art on the page. A picture scanned on a smartphone turns, onscreen, into a complete audio-visual experience. The magazine also uses QR codes to launch content or jump to web pages.
3. Harley-Davidson – rewarding customer loyalty with inspirational print
The famed motorcycle manufacturer produces a magazine for its owners' club that Zoë Francis-Cox, MD of content marketing agency Archant Dialogue, responsible for publishing HOG, says plays a clear role: "With magazines, we're reinforcing that the consumer made the right decision buying into the brand."
A magazine like HOG also works to ensure that the customer's next motorbike is another Harley-Davidson. When surveyed, 62% of readers said they had been inspired to attend a brand event, with 26% motivated to take a test ride. 
4.

Sphere

magazine – partnering with brands to create custom content
Sphere is a UK-based luxury magazine that partners with brands to produce bespoke covers and editorial sections for each issue. The autumn 2021 edition featured custom content for Aston Martin, Smallbone, Hamptons and Air Partner, which allowed each brand to present their customers with a premium magazine that looked as if it were their own – but at a much lower cost than creating their own branded magazine from scratch. 
5. Fred Perry – putting the accent on agility and sustainability with newsprint
Agility has been a marketing buzzword for more than a few years now – and one format that is notably nimble is newsprint, which is fast-turnaround as well as economical to print and ship. Services such as the Newspaper Club make it easy for brands to create their own newspapers. As outlined in A glimpse into the future of marketing…, fashion label Fred Perry chose a tabloid-sized newspaper to showcase their new styles and colourways. They wanted a DIY-zine feel in something that was accessible without being pricey – a cost-effective way to do mass print in the digital age. Another crucial factor in Fred Perry's choice? The fact that newsprint is eminently recyclable.