The Sappi/Kantar Marketing Survey 2021
 Five countries, 1,200 respondents – and many essential marketing learnings for the next 12 months…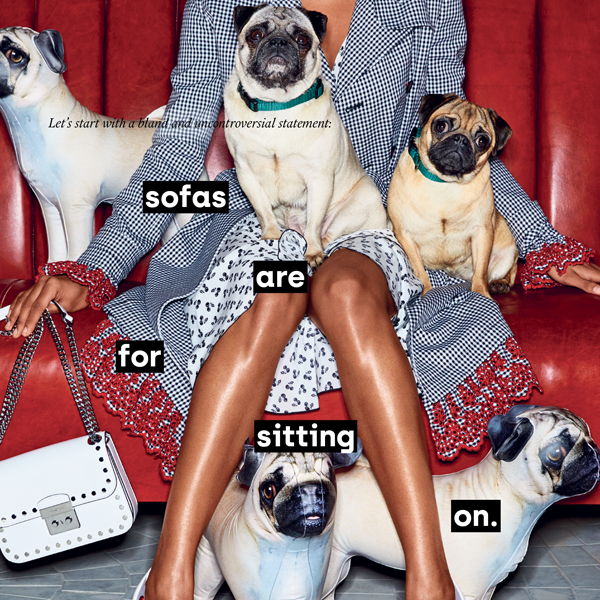 Words by Martin Skegg
Let's start with a bland and uncontroversial statement: sofas are for sitting on.
Except that's not necessarily true...
...as in Asia people tend to sit on the floor and lean against their couches. How about this: the kitchen is for eating food. Not always true either, as the trend nowadays is for people to consume food in all the rooms in their homes (and yes, that includes the bathroom).
These facts come from research commissioned by none other than IKEA, which continually surveys its customers to find out how its products are used – and to make changes based on the results. As its research has demonstrated the shifting nature of how people inhabit their homes, the company has evolved its designs to be more multifunctional and suitable for a range of different rooms. The brand is also looking to the long term, running an in-depth survey to see how people think they will be living in the year 2030, in order to help strategic business planning.
Companies need good business research – whether that's surveys, customer feedback, trend tracking or product testing.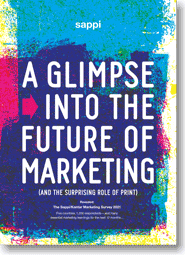 Research provides vital information and unearths insights, as well as simply showing who may be buying a product or service. It was through research that Lego discovered that more than 90 per cent of its customers were boys – and realised it needed a new line of products for girls.
Research also helps businesses to understand the market at large – what competitors are doing and the trends creeping over the horizon. Shifts in habits are important for companies such as McDonald's and Starbucks – both of which have introduced new products (healthier alternatives and non-dairy milk products respectively) based on customer feedback. Done well, effective research feeds into and supports the bottom line.
Sappi itself is no stranger to quality research – which is why the company engaged data consultancy Kantar to survey more than 1,200 marketing specialists to take the temperature of what's important in marketing as the world shifts into a post-pandemic era.
Focusing on five European countries (Germany, Spain, France, Italy and the UK) plus the US, the survey provides key data and valuable insights for what lies ahead in modern marketing, as well as what matters to today's consumers. The results are now published as an attention-grabbing print piece called 'A Glimpse into the Future of Marketing (And the Surprising Role of Print)'
The present state of marketing as we shift back to something approaching business normality is highlighted by the survey in three key areas. First, if 2020 was the year of having to be flexible in order to survive, as the pandemic's power recedes there is no let-up in businesses having to maintain their focus on agility. Over half of the survey's respondents believe that their marketing operations will have to remain versatile over the coming year.
A second finding, and perhaps one that isn't too surprising, is that return on investment is still a key performance indicator (with customer satisfaction also highly significant). When eyeing the future, respondents believe the channels that will be increasingly delivering this ROI will be digital – but with printed collateral and outdoor media also uprated.
Third, there are pointers on how brands can create meaningful relationships with customers and help stoke brand desire. Credibility is crucial here: when it comes to campaigns, 60 per cent of respondents believe they must be trustworthy. Creative design and some kind of campaign interaction are also highlighted as important attributes for relating to consumers. Almost a quarter of those surveyed would turn to print as a communication channel for its high coverage and ability to reach target groups.
The Sappi/Kantar survey also provides insights into the evolution of the contemporary consumer. One significant showing is that trustworthiness is central for brands in the eyes of their customers – just over 80 per cent of respondents pointed to trust as an essential brand attribute. And when it comes to which communication channels have the highest level of consumer trustworthiness, TV, print ads and printed collateral make up the top three.
If trust underpins a brand, purpose and authenticity are of increasing importance – 77 per cent of the people surveyed say those features are significant for their customers.
When looking at future marketing trends, purpose and authenticity join product innovation and, more and more, sustainability as the key marketing trends to watch out for – and make the most of – over the next 12 months.
Want to read all the marketing insights? Click here to request a free printed copy of "A Glimpse Into The Future of Marketing"