The 6 marketing trends you need to know in 2022
From trust-building, high quality content personalisation and the power of AI, these are the marketing trends that you should make the most of for your business today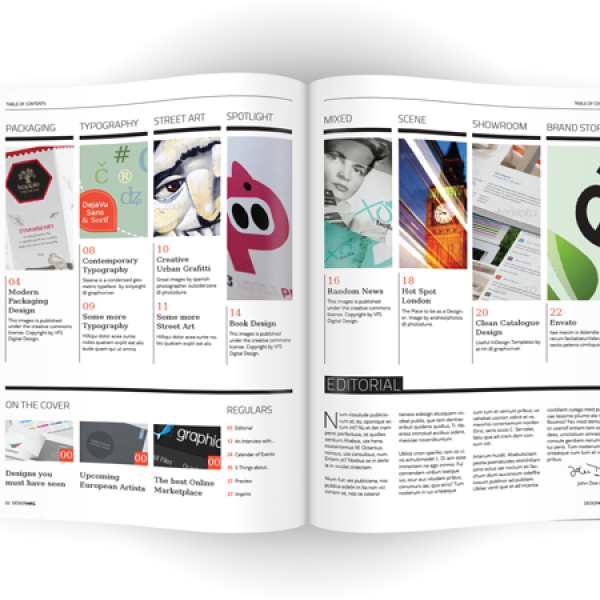 The disruption caused by the pandemic over the past couple of years has meant that marketers have needed to be more light-footed and adaptable than ever. But what of this year, with the end of the pandemic (fingers crossed) in sight?
While the only constant may be change, some key trends will build on developments that have emerged over the past year or two (such as the move away from the 'hard sell' to an industry centred around delivering great customer experiences). Read on for our six tips on making the most of your marketing buck in 2022 – and remember that while each one works in isolation, they're even better in combination…
1. It's high quality content that engages customers and builds trust – with thought leadership increasingly important
Consumers are bombarded with information, so it's not surprising they are becoming particular and only want to see high-quality content – and bonus points if it's different or has an unusual twist. Utilising thought leadership pieces helps engage customers, demonstrates credibility and builds trust.
As we'll see below, the hard sell is becoming a thing of the past. Instead, you're building a mood for your customers where they feel comfortable and connected with your brand – something that print is demonstrably good at, whether through branded magazines or mailers.
The takeaway is that the product is of secondary concern – the most important thing is to be human and to speak to customers like intelligent human beings.
2. We're all teachers now – educate your customers on why they need you
Marketing is changing. It's no longer about the best way to sell people stuff, but about taking the time to demonstrate why a customer should buy from you. Consumers want information, and if you won't provide it they have plenty of other options. In other words, marketers will need to become more like educators.
Listen to customers' questions, explain to them the benefits and features of your products as they relate to them, be open and accessible. Got a print product that hits targets for sustainability and recyclability? Let consumers know that, showing why it's important. Just remember to keep the tone human and approachable.
3.  Personalised marketing can still be the way to a customer's heart
With recent and upcoming changes to digital privacy to protect consumers from tracking, personalised marketing is going to become increasingly difficult. Despite this, it is also going to become more important as a marketing tool. Successful marketing in 2022 will increasingly rely on individualised communication with customers – there's no more one size fits all.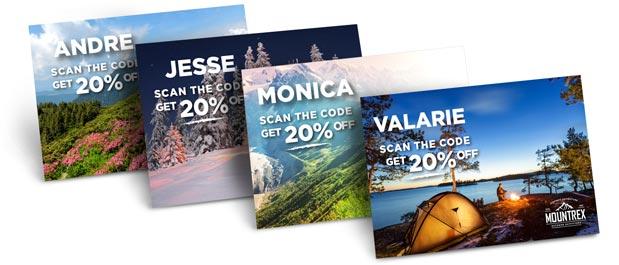 Services such as variable data printing and targeted direct mail allow for this kind of specific approach. Variable data printing allows for print communications addressed to individuals or customer segments, while targeted DM is best for engaging an audience based on a multitude of parameters and demographics. Both are tried-and-tested ways to speak directly to a defined audience.
4. Conscious marketing is a must – and transparency is more important than ever
Diversity, equity, inclusion and sustainability: they're not just buzzwords to pay lip service to, but core values of an increasingly large proportion of consumers (especially younger demographics). So be honest. In your communications (no marketing tricks, please), highlight your successes, but also own up to what else you still need to be doing. And as in point one, be human about it.
5. Don't forget employee engagement and activation – treat your employees like your customers
Co-workers are crucial to how customers engage with your company and the experience they have, so they need to believe in the business and feel happy there, too. Consumers can sniff out employees who don't know their stuff and will ditch a brand if staff aren't knowledgeable or have a bad attitude.
Make sure each employee understands your brand and is aligned with its vision and values. Plus, if you associate with values mentioned in point four, make sure these are an integral part of the running of your business. Consumers will soon detect any misalignment.
6. Be open to utilising the power of AI
While recent headlines celebrating the metaverse may have been more hype than reality, there is one digital tool that is having a growing marketing impact: artificial reality. AI can help in identifying target customers or capturing intent signals from possible purchasers. And it can also be used for marketing automation.
One area where it can make a real difference is in email marketing, which has been enjoying a resurgence since the pandemic and is expected to continue to grow in 2022. AI can personalise email copy and write pertinent subject lines, as well as optimise send times. Such email used in conjunction with print can increase the effectiveness of a campaign – potentially more than doubling conversion rates.