How Print Can Help Retail Businesses Reopen Safely
With consumers taking confidence in retailers' virus-protection measures, what print collateral does your business need to invest in?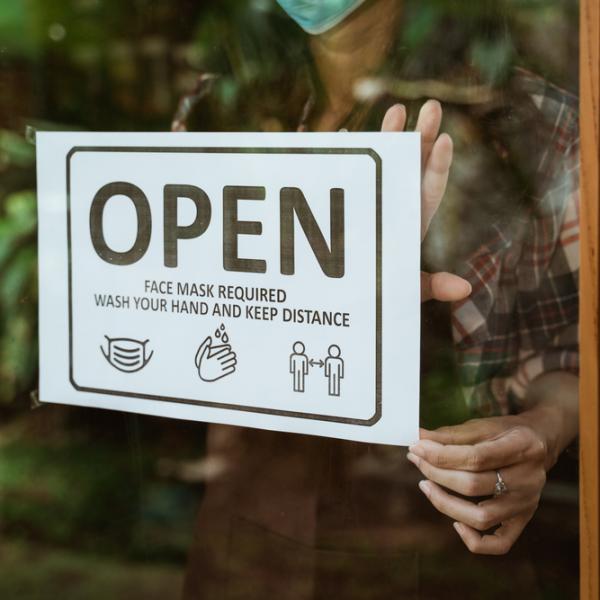 There were some concerns among the retail sector back in June that consumers' apprehension about returning to the high street would see spending remain below pre-lockdown levels. But those worries don't appear to have come to pass, with British retail sales jumping back almost to pre-Coronavirus lockdown levels in June, when many non-essential stores reopened.
UK sales volumes in June leapt by 13.9% from May, above all forecasts in a Reuters poll of economists.
The new figures underline the great job that retailers have done in adapting their stores so that they are "COVID-ready". Richard Lim, Retail Economics chief executive, warned that "if [the shopping experience is] not pleasurable, because of social distancing measures, they might not want to go back again."
The print industry has played a big part in consumer confidence, continuing to operate throughout lockdown to provide retailers (and other sectors) with the print collateral they need in order to operate in this 'new normal'.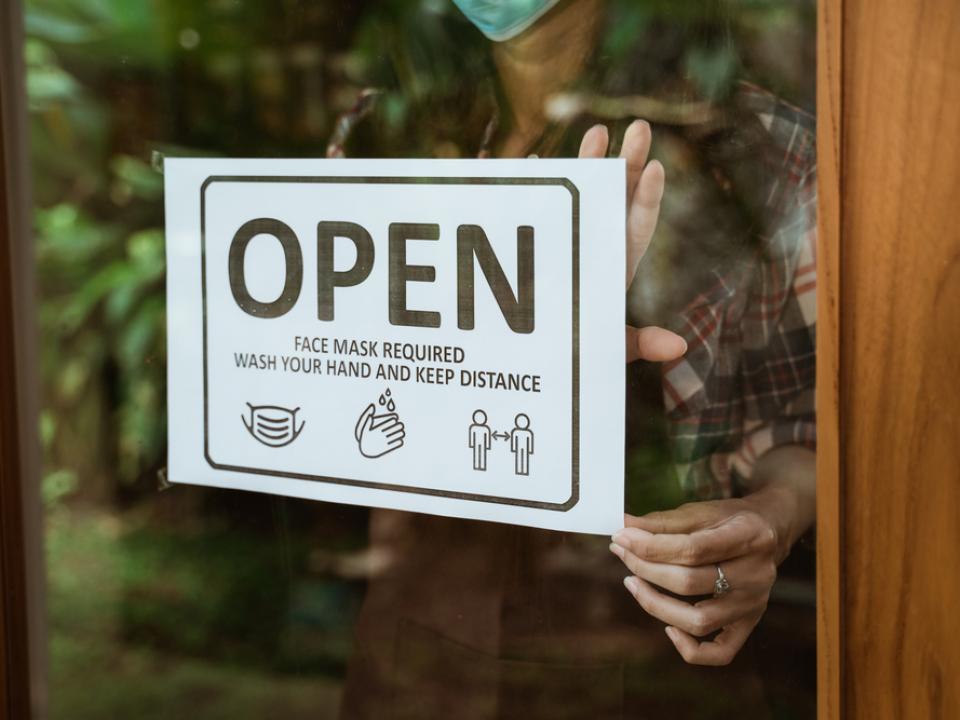 Window stickers can also be added to clearly illustrate to people outside how many are allowed in at a time or to remind customers to use hand sanitiser before entering.
Contactless and card payments can be encouraged with posters or strut cards, plus printers might be able to supply countertop guards to help shield cashiers when customers come to checkout.
Getting consumer buy-in
While fears that consumers would keep their distance from the high street have not played out entirely, shoppers are clearly heartened by the health and safety measures being implemented by retailers. Some of the ways in which print has been utilized so far in store have been through:
Vinyl floor stickers can be used to mark out social distancing measures or add arrows if you're going to be implementing a one-way system on your shop floor. This can help avoid crowding, plus visual guides are useful as not everyone can always be aware of how wide one or two metres actually is.
Maximizing print's impact
Health and safety messaging isn't the only use for print during the pandemic.
With millions of home workers being bombarded with emails every day, now is the ideal time to communicate your latest discounts, offers and promotions through print.
According to research by JICMAIL, consumers interact with door-drop communications 2.8 times, while a piece of personalised direct mail can be returned to more than 4 times on average.
That number only goes up when viewed in relation to those who work from home. TGI and JICMAIL also found that, from those who use the Internet to work from home, interaction rates climb to 4.3 times and 3.1 times a month per mail item for direct mail and door drops respectively.
Another study from martech company PFL backs up these findings, revealing that 8 in 10 (83%) marketers reported good or very good ROI when direct mail is fully integrated into the multichannel campaign mix.
Printed brochures and catalogues have also done a great job of supporting online sales throughout the pandemic, providing a tangible benefit for consumers who are stuck at home.
A glossy brochure or product catalogue puts your brand directly into customers' hands – a tactile 'gift' that helps break up the monotony of lockdown and allows them to focus on something positive and aspirational instead.
This is a marketing trend being explored by the luxury sector, in particular. Print advertising is a way for high-end brands to elevate themselves from their mass-market, online competition, offering customers a touch of luxury that they can peruse in their own time.
As Forbes reports almost a fifth of luxury brands said they were planning to increase print spend in 2020, while Print Power Europe revealed that catalogue response rates have soared by 170% between 2004 to 2018.
Final word
With virus-protection measures expected to be necessary into 2021, it's time to look seriously at how to reach customers in ways which show them how valued they really are.
Print holds the key – not only to maintaining customer loyalty in the short term but also giving them the confidence to return to the high street when the time is right.