How digital printing is set to flourish – and make print more and more relevant
The future of print is already here – and it's digital, innovative and customised.
A recent report, The Future of Digital Printing to 2032, by market forecast specialists Smithers, examines the future of the digital print industry over the next decade – and finds it in robust shape.
This year, the global digital print market is estimated to be worth $136.7bn. By 2032, it is predicted to rise to $230.5bn – and to account for almost a quarter of all print business by value. Within that, inkjet is set to dominate, increasing from 62.4% of digital volume in 2022 to 77.5% in 2032.
Ancillary businesses should also benefit from a significant boost. Companies supplying toners, inks, new equipment and post-purchase support services are expected to see solid earnings growth, from $30.7bn this year to $46.1bn by 2032.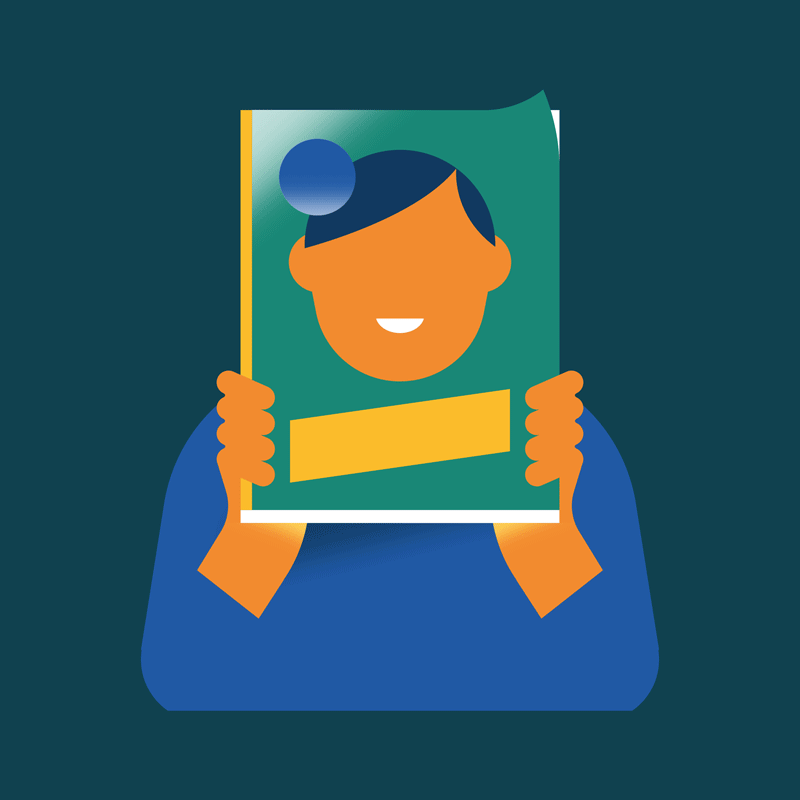 Ongoing shifts in printing trends and technology developments are also set to favour digital printing – not least since the pandemic demonstrated the agility and versatility advantages offered by digital print. Meanwhile, print-run lengths are likely to continue to decrease while more ordering moves online and customisation becomes the new normal.
Modern marketing strategies are already waking up to the value of customisation and personalisation, where type and graphics for single print pieces can be individually tailored. A report released last year by customer data platform Twilio showed that consumers are 60% more likely to become repeat buyers after experiencing a personalised shopping experience.
From demographic targeting (changing imagery or copy according to the consumer's age, gender etc) to the retargeting of potential leads (using customer data to show individual customer's products or promotions they are more likely to be receptive to), customisation is only set to grow.
Data-driven marketing and advertising underpin this kind of personalisation which, as well as allowing the specific targeting of market segments, is already allowing brands such as Coca-Cola, Netflix and Uber to measure and improve their marketing strategies – often in real time and increasingly with the use of artificial intelligence.  
According to The Future of Digital Printing to 2032, innovation – through increased print quality and versatility – will also play a part in securing digital printing's rise. The report predicts that improvements in inkjet resolution will see 3,000 dpi printheads by 2032. At the same time, colour gamuts will increase – meaning fifth or sixth colour stations will offer options such as spot varnishes and metallic print as standard. Inks will also evolve: solvent-based inks will be replaced by more sustainable aqueous solutions, while dye-based inks will gradually fade away as pigment-based formulations become dominant.
Paper and board substrates will also become increasingly optimised for digital while, in combination with new inks and surface coatings, digital production will come to match the quality of offset. Finally, more in-line finishing and higher throughput machines will provide a boost to the digital cut sheet and web press market.
The report believes that the packaging, commercial print and book sectors will be the main drivers of digital printing growth in the years to come. Packaging could see the fastest growth, increasing by a factor of four over this current decade.
Book printing, meanwhile, is well placed to take advantage of online ordering and shorter print runs, with inkjet primed to be the most cost-effective (with the use of single-pass web machines) at the same time as delivering the requisite quality on standard offset paper grades.
At the same time, high-performance additions to established graphic paper ranges – such as Sappi's new Magno Web papers, which have been tested and validated for use with Canon ProStream, SCREEN Truepress, Ricoh Pro VC and HP T250 high-speed inkjet presses – are expected to drive further high-speed inkjet growth within commercial print.
And so help make print more relevant to a new generation of customers, brands and marketers.