5 Ways to Use Print to Drive Digital Interactions
Digital is undoubtedly a powerful channel in its own right – but when it's paired with print, you can really supercharge your results.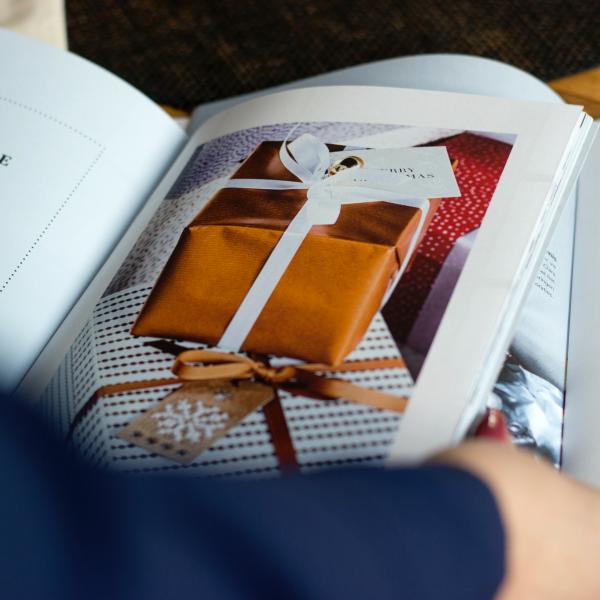 Campaigns that include a mixture of digital and print show a 44% uplift. Is it time you used print to deliver more digital interactions?
1. Showcase your bestsellers with direct mail
When it comes to driving leads to your online store, let print take the wheel.
Inspire customers with mini-catalogues that showcase your best-selling products in real-world settings. Whet their appetite with direct mail and drive them online to find out more. 
2. Create a unique experience they can touch
Today's customers crave unique experiences. When you provide something new and build curiosity around it, you have natural engagement.
A great example of this is Land Rover's recent campaign. Prospective customers received luxury DM packs featuring a glowing ignition button. When pressed, a test drive was booked – all the customer had to do was go online to confirm a date.
This type of print-powered marketing can build a deeper bond between brand and customer – and drive visits both to online and physical stores.
3. Bye-bye shopping cart abandonment, hello programmatic mail
Did you know that 70% of all online shopping baskets are abandoned? Remind your customers of what they're missing by using programmatic direct mail.
By inserting a code into your ecommerce website, a personalised direct mailer can be sent out to nudge customers into completing their online purchase.
It could boost your abandoned-basket recovery rates by as much as 20%.
4. Mix direct mail and AR for a glimpse of the future
Since the start of 2020, AR engagement has increased 20%. Meanwhile, conversion rates are 90% higher when people engage with technology. All that makes print and augmented reality potent partners.
Cruise brand P&O teamed direct mail with AR when it wanted to launch its latest ship, Iona. More than 300,000 customers and travel agents received mini brochures showing them how to download the Blippar app and use their smartphones to explore the new ship, from bow to stern.
Dwell time targets were smashed as this smart combination of DM and AR proved itself a winner.
5. Use curiosity marketing to drive online search
With 60% of people checking out a brand online after receiving a printed mailing, isn't it time you piqued your customers' curiosity with print?
Print also allows you to get creative through your choice of papers, finishes, packaging and more. BMW's Cut Through Winter campaign used print to demonstrate how their cold weather tyres could slice through snow as effortlessly as tearing perforated paper.
It was a clever and engaging print marketing activation – that drove customers straight online.