5 Proven Ways To Track Print ROI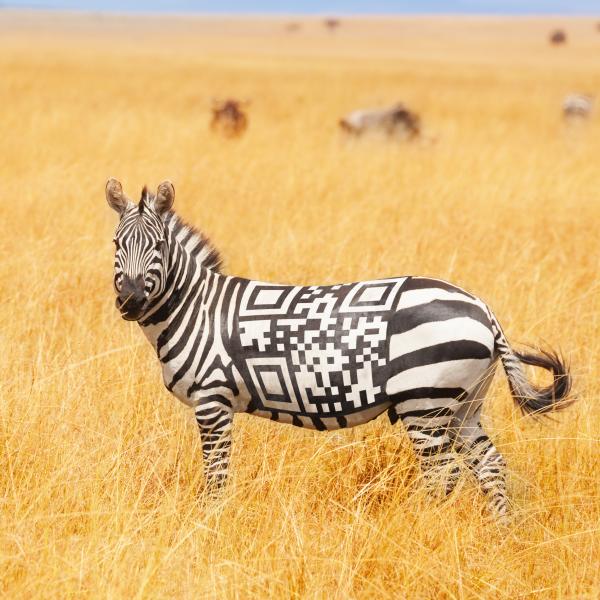 Everyone appreciates how important it is to measure the return on investment (ROI) of your marketing efforts –  48% said it was a key issue on their 2020 agenda. But does ROI need to be seen as such a challenge when it comes to print? Not with these proven methods for tracking offline channels…
1. Make the most of QR codes – today's tech again
These days, nobody has to go to the trouble of installing an app to read a QR code – modern smartphone users just have to point their camera for an on-screen link to instantly appear. No wonder that the format is enjoying a resurgence, with QR codes popping up everywhere from magazines and flyers to food labelling.
For marketers, the big advantage of QR codes is the ability to give every channel or ad its own unique, trackable code, complete with UTM codes and tracking via marketing automation tools.
Now, a printed QR-scan is similar to an online click – a trackable part of the user journey. And a cost-free way of bringing physical and digital marketing streams together.
2. Let analytics do the work for you
Modern web analytics make it easy to track traffic and ROI from print marketing – by including a QR code or vanity URL (a simplified URL that helps the customer recall the website), you can  track the behaviour of visitors coming from a print source.
But even without QR codes or vanity URLs, it's still possible to accurately estimate the positive effect of print on a campaign.
We already know that print is a proven way to drive online traffic – more than 60% of people visit a website after receiving a direct mail, and doordrops inevitably lead to an increase in direct website traffic, cutting down on expensive PPC advertising.  
With a combination of detailed scheduling and geotargeting, the direct impacts of print on driving traffic can be easily isolated – just run your campaign at a particular time and place and let analytics measure the change in traffic that follows.
You might be surprised at the results
3. Try things out
In February 2020, the Harvard Business Review published an article titled "Why Catalogs Are Making a Comeback" – based on a real-world experiment carried out with the marketing faculty of Colorado State University. This showed a 600% return on marketing investment for an online retailer of watches and jewellery from including a printed catalogue to a previously email-only outbound marketing strategy.
A follow-up survey, meanwhile, showed that for customers the catalogue also scored higher than email for "vividness" – the ability of consumers to imagine owning and wearing a product.
What improvements in ROI could you provoke by experimenting with print as part of your marketing mix?
4. Read the data
In order to allow marketers to "make data-driven decisions to optimise cross-media campaigns", global data analytics company Nielsen has launched a new "campaign outcomes database" called Compass to provide a common measurement language – and allow you to measure print in the same way that you do your digital marketing efforts.
Each year the aggregated dataset will be updated with approximately 25,000 campaign ROIs across 100 categories and 50 countries – meaning marketers can make better, data-driven decisions when it comes to cross-media campaigns.
5. Make it easy for consumers to engage
Last year, car brand Land Rover "reinvented direct mail for a digital generation" with a campaign that saw prospective customers sent luxury DM packs featuring a glowing ignition button. When pressed, a test drive was booked (subject to email/SMS confirmation).
The result? A 44% response rate, more than 2,000 test drives booked and 100 vehicles sold. Meaning that on a £150,000 budget, ROI was a stunning 24:1. No wonder the campaign was a winner at the 2019 DMA Awards.
What could you win with a little engaged thinking about print?