Teddy Bears: How Soft Toys Help Us Understand the World
Still hanging on to a well-loved, tatty teddy bear? A psychologist explains how childhood 'transitional items' such as soft toys, help us understand the impact of touch.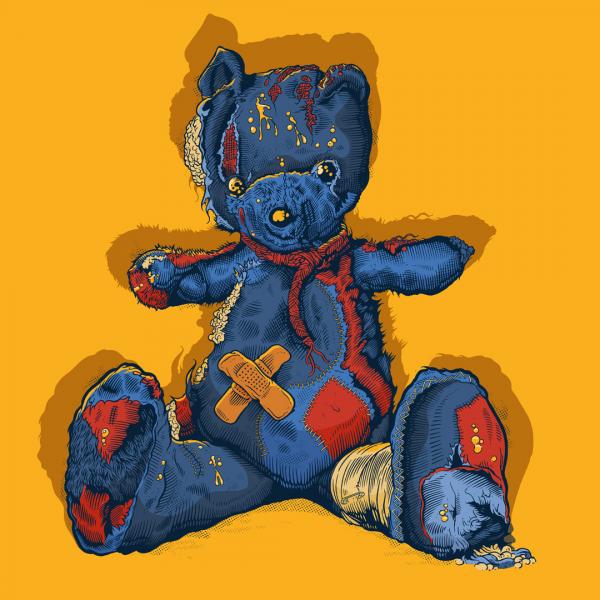 Toys hold our earliest non-human emotional connections. So it's hardly surprising that the way we relate to them could shape our approach to relationships, even our lives. We talked to Richard Cheston, Clinical Psychologist and Professor of Dementia at the University of the West of England, on the science of cuddly toys.
As children, many of us had a favourite doll, cuddly toy or blanket that never left our side. It shared our food at mealtimes, was packed in our hand luggage on holiday and snuggled up with us in bed. These much-held, soft-to-the-touch items are examples of what are called 'transitional objects'.
Paediatrician and psychoanalyst DW Winnicott coined this term in the 1950s. Transitional objects are the first stepping stone towards an infant's understanding of 'not me'. "They bridge the emotional gap between primary attachments, such as our parents, and the outside world," explains Richard Cheston, clinical psychologist and professor of dementia research at the University of the West of England.
"Tactile involvement is fundamental – the object needs to be held and touched."
Winnicott defined transitional objects as things the child owns that are cuddled, provide warmth or texture, and have a vital, physical presence. They may also be 'over-loved', altered or even mutilated by the infant, which suggests that they help us understand the impact of our touch on the world.
"Adults use transitional objects to function as a physical embodiment of a significant person"
What does this mean for us as adults? We now know that the role of these objects goes far beyond the comfort of our young selves. "We learn these patterns in childhood, but their influence is with us throughout our lives," says Professor Cheston. "Attachment relationships are one of the ways in which we regulate our feelings."
The transitional objects we cherish as adults are those that hold an emotional importance for us. "I grew up in Norwich and support the football team, so my club-logo coffee mug is symbolic of this relationship for me," he says. "Finding out the scores on a Saturday afternoon provides reassurance, a routine and – sometimes – results in joy. So, the mug is a transitional object."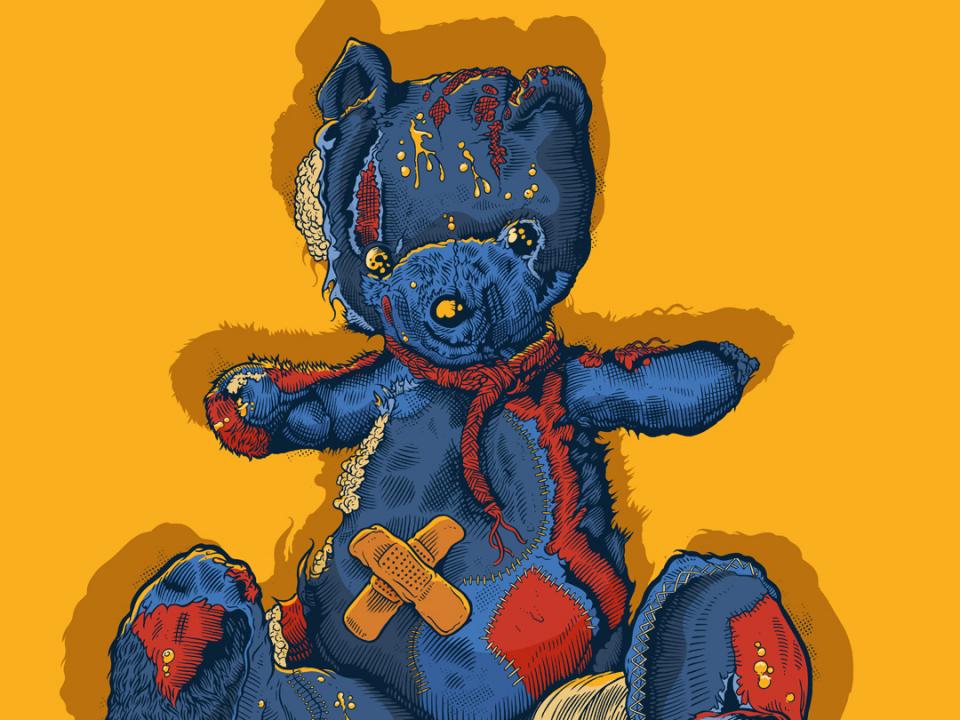 The power of transitional objects
The power of these items is truly far reaching. In a study based in a care home for people with dementia, Professor Cheston found that transitional objects helped residents access the emotions connected with important relationships. "They play the same role for those suffering dementia as they do for us all. They help to soothe – they hold a symbolic meaning, and that is emotionally reassuring," he explains.
What's impressive is that the connection can cut through the fog of this condition, which is so debilitating to the memory that it can leave sufferers struggling to recognise loved ones.
It's clear is that touch is central to our relationship with transitional objects – and transitional objects can facilitate essential emotional connections. A soft, tatty bear isn't just a toy, it's our ticket to navigating the world around us.
Credit Illustration: Tim McDonagh
This article is taken from the Reach Out and Touch Magazine published as a partnership between Sappi Europe and John Brown.