11 Ways to Get More from Your Marketing Today
The Marketer's Guide to Marketing in Print is an insight-filled 40-page guide to help today's brands get the best for their marketing buck. Here's the proof that print can deliver for your marketing today.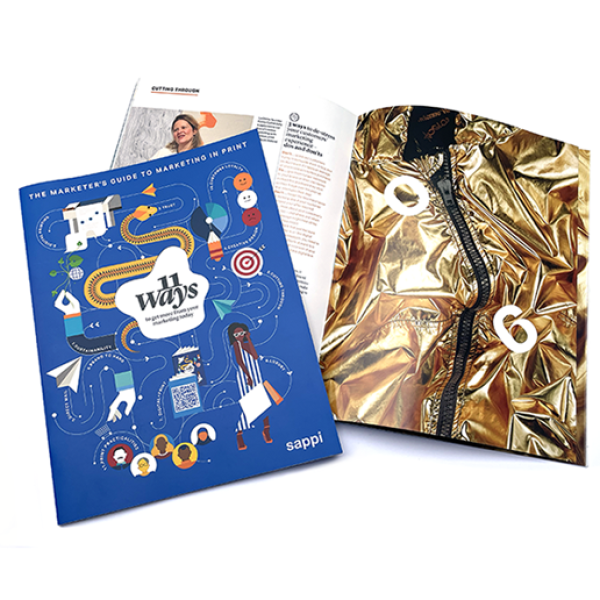 Learn all this and more: 
• How print can play a key role in your sustainability strategy
• Why print cuts through in an age of digital overload 
• How print helps build brand credibility 
• Tips to get the best from digital and print working together 
• How to use print to turn happy customers into loyal advocates 
Did you know that print is seen as four times more trustworthy than social media?
Sappi/Kantar survey
Did you know that forests in Europe are growing at a rate of more than 600 million m3 every year?
eugreensource.org
Did you know that brands can boost purchase rates by 24% by sending consumers a catalogue?
Harvard Business Review
Fill out the form to receive your free copy