Why commercial mail is coming clean about its carbon footprint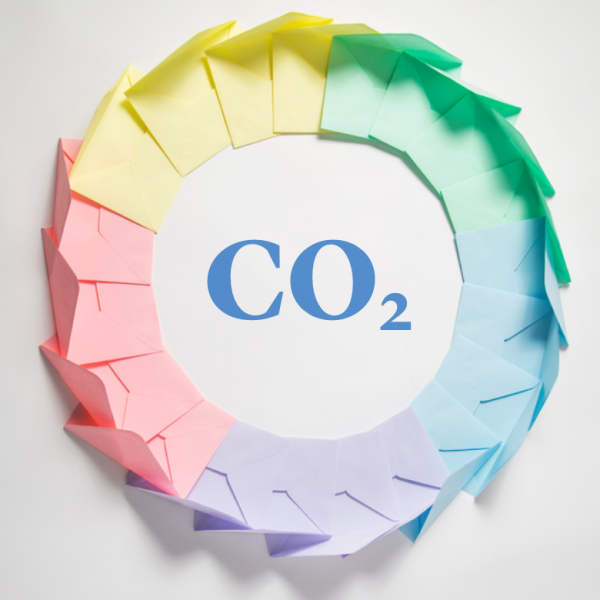 A first-of-its-kind tool has been launched in the UK that provides an in-depth look at the environmental impact of various mail products over each life stage – from wood source to design and production right through to delivery and recycling. The life cycle assessment (LCA) tool was developed by Marketreach, the marketing arm of Royal Mail, to show brand owners how commercial mail plays its part in the circular economy and to allow them to make informed decisions.
"Our focus is simple," said Philip Ricketts, commercial director at Marketreach. "We want to empower mail users to make informed choices and decisions, so we have developed a range of resources with the support of the print industry to help them, including a best practice guide and our new LCA tool."
Research-based carbon footprint evaluation
The tool calculates the carbon impact of 10 of the most commonly used commercial mail formats and, for reference, compares the results with the carbon impact of everyday objects. The tool has been developed on the back of research conducted by Canadian environmental consultants WSP examining a range of mail types. Each type was given a value for the weight of its greenhouse gas emissions – abbreviated to gCO2e.
Not surprisingly, the report found that the size and weight of a mail product has a direct impact on carbon emissions, with a catalogue producing more than 10 times the gCO2e of a postcard (43.61, compared to 445.29). Which factor contributed most to gCO2e depended on the individual product. For smaller formats, printing and delivery were most significant in producing carbon emissions, while larger formats had greater impact through their use of raw materials and ink.
With the WSP research powering the data for the online LCA tool, marketers can, for example, compare how the carbon emissions for a leaflet might compare to those of a C5 letter. At the same time, each format's emissions are compared to those of an everyday item – an A4 letter, for example, has less of a carbon impact than a 150 ml glass of wine, while a magazine's carbon footprint is comparable to that of a single tomato.
It's also worth bearing in mind the carbon footprint of other everyday objects that may be used to access electronic marketing. For example, according to CO2Everything, which provided the data for the Marketreach emissions comparisons, the carbon impact of one iPhone is more than 150 times greater than that of an A4 catalogue. Furthermore, each year around 40 million tons of electronic waste is produced globally and, while some is recyclable, most (85%) is sent to landfills and incinerators.
Further routes to improved sustainability
The Marketreach website also has tips on how to ensure that your mailings are as sustainable as possible (for example, check that paper is from certified forests and consider formats). There is also a discussion around carbon hotspots in the mail cycle, in the form of inks, materials and delivery, and ways in which they can be mitigated.
Using bulkier papers (to reduce transport and postage costs and emissions) and choosing papers that come from mills with strong sustainability credentials are also ways that commercial mail carbon footprints can be minimised, and Sappi customers interested in discussing such options should contact their local salesperson.