Magazines are evolving – and it could mean better times ahead 
Launches of new magazines are on the rise – but are we looking at a different product and model in 2022?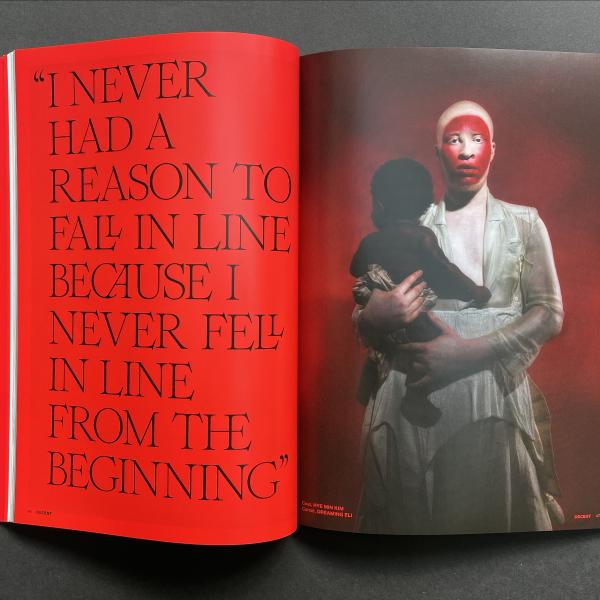 Launches of new magazines seem to have rebounded last year after something of a 2020 pandemic slump.  
According to insights consultancy Wessenden Marketing, there were 163 new titles launched in the UK in 2021, up 44% on the previous year. Meanwhile, research by journalism professor and media consultant Samir Husni (aka 'Mr Magazine') portrays a similar pattern in the US, with 122 print launches last year, more than double that for 2020 (and close to the 139 new magazines that came to market in 2019).  
Though these new magazines are often diverse in their subject matter, outside a few mainstream launches (such as a UK edition of Rolling Stone) most have certain things in common. They tend to be niche-oriented, low-frequency (often quarterly or bi-annual) and they rely on circulation revenue as opposed to advertising revenue – which usually translates into a high cover price.  
Wessenden Marketing, in their review of the UK's magazine market in 2020, argues that the future of print is exactly this – in low-volume and low-frequency publications within tight niches. Wessenden found that the number of copies distributed by new magazines at launch dropped 22% year-on-year, to an average of 8,400 copies, while the average cover price rose by more than 10%, to £4.52.
According to Husni, higher prices have a commercial benefit – allowing magazines "to focus much more on their audience and get away from the business of selling the audience to the advertiser".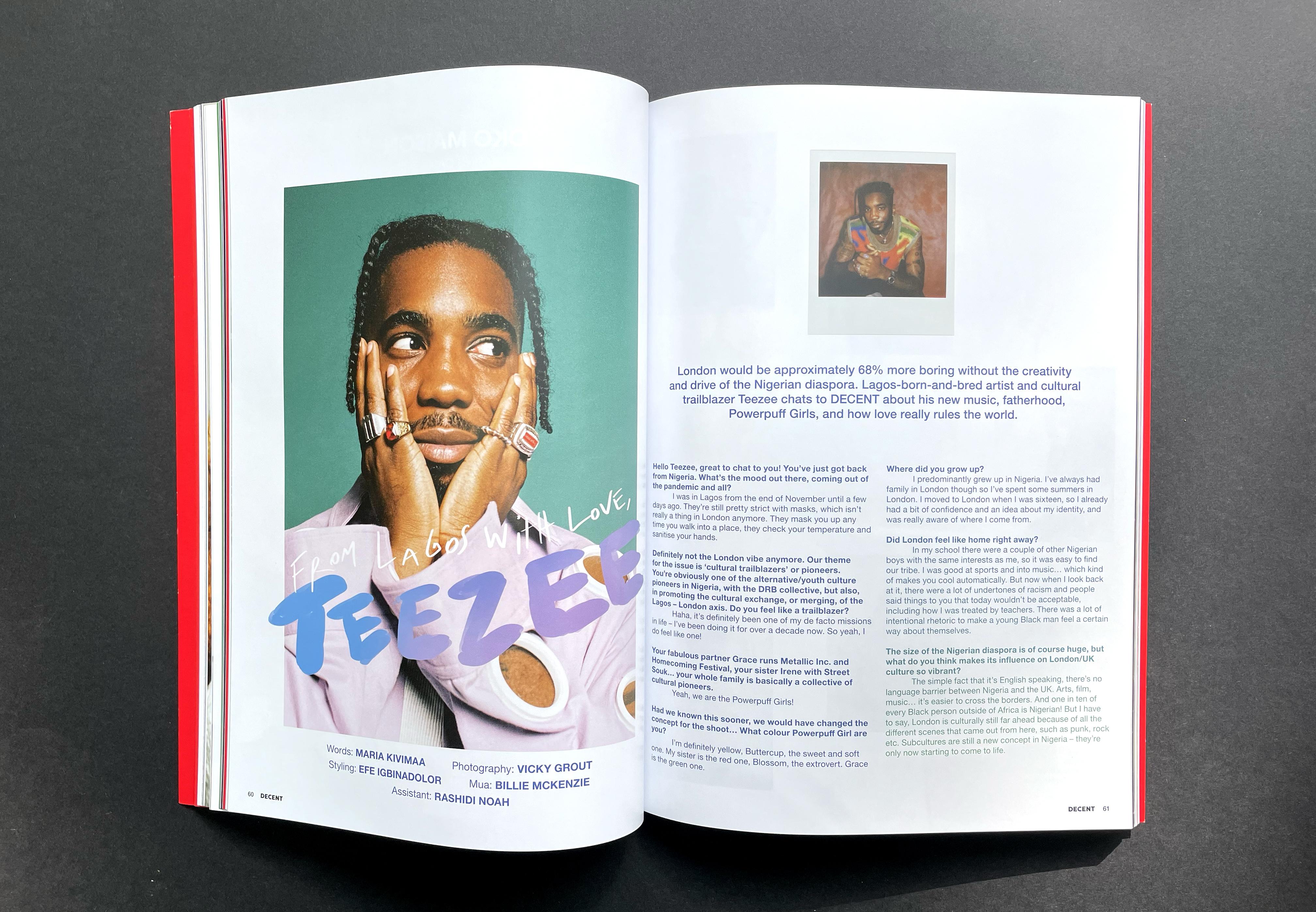 The Continental Literary Magazine is a new quarterly publication that pretty much defines niche: established in Hungary by writer Sándor Jászberényi, it brings together Central European writers along with prominent American names such as Roxanne Gay and Naom Chomsky. Though it costs $19.90 an issue (compared to, say, $8.99 for The New Yorker), it looks like a high-end title, something you might want to keep on the bookshelf rather than leave in the recycling. As the Wessenden report points out, niche publications often use higher-quality papers and finishes to position themselves as a premium product. 
As Wessenden also notes, print runs are generally shorter, as is the case with The Continental Literary Magazine, which has a circulation of just 5,500 across Europe and the US. Thanks to improving technology, such as digital inkjet printing, it can still make commercial sense for publishers to print better-quality products that are cost-effective for short runs.
Another defining quality of the new wave of niche magazines magazines is the firm belief of their founders in the central importance of print to what they are doing. 
Nadja Spiegelman is editor in chief of recently launched Astra, a bi-annual publication that brings together established and unpublished international writers, poets and artists. The people that she wants to reach are people who still read magazines. "I go into the few specialised magazine shops that still exist in New York City," she says, "and see them consistently filled with young people who really, really want magazines."  
Publishing Astra as a print magazine was important. "All of the systems for magazines are falling apart," says Spiegelman. "There are no longer newsstands, there are no longer easy distribution systems. That means it's a really difficult time for magazines. 
But I think there will always be a desire for print magazines, because the internet is like this endless, flooding river," she says.
"A magazine is a snapshot that is less ephemeral – and that offers a really stricy curation at a time when everybody has 1,000 tabs open on their screen."   
Maria Kivimaa came up with the concept of Decent, a niche UK men's magazine produced by women, when it hit her that "we still classify publications as women's magazines and men's magazines, although that's not how people decide what to read anymore". Kivimaa wanted Decent, which launched its second issue in March, to flip the traditional gendered power structure in the media to "amplify female voices and maybe help create this new culture for men". 
Kivimaa knew that launching an online magazine would have been easier, but she was certain that she wanted a print product. "People are sitting on their computers way too much and you don't get the same emotional reaction that you would get from a printed, tangible thing," she says.  
There is a website to complement the magazine with smaller, more timely articles, but Kivimaa believes digital can't match the impact of a print publication when it comes to art direction and photography. "It's better to be a print magazine," she says. "The visual storytelling doesn't come across the same when you are online."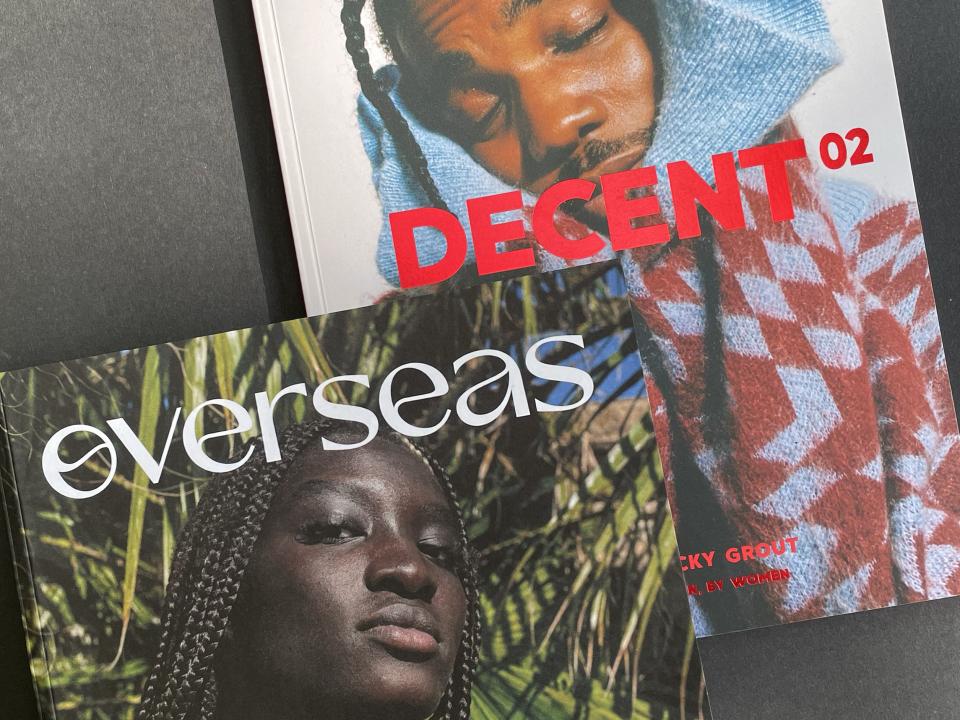 Overseas is a magazine described by its founders as something "never seen before". Launched this year, it examines the surprising influence of basketball on cultures outside the US and around the world. According to Andrea Casati, Overseas editorial director, print was always going to play a central role in the publication. "If done with passion and research, print magazines are one of the greatest and most irreplicable inventions ever: the touch, the smell, that feeling of creating something that cannot be edited are just fascinating."  
If the magazine landscape is changing, according to Jim Bilton, Managing Director at Wessenden Marketing, it's changing rapidly: "True digital-only magazine launches are rare. The vast majority have a print companion alongside digital platforms. Yet that print product is becoming lower frequency, lower volume, higher-priced and – usually – better quality in terms of pages and paper."  
Such changes also mean an increasing role for smaller publishers. "Fifteen years ago, publishing was dominated by Burda, IPC, EMAP, Condé Nast and Hachette," says Bilton. Today things are different: "The big publishers are thin on the ground. The real creativity in magazines is coming from the smaller, 'passion publishers' as the big multinationals downsize and reshape their operations."  
In many ways, print magazines are evolving, along with their business models, to become curated, niche products. Husni has his own take on the trend. To survive, he believes, a magazine today "must be an experience-making business that feels like an exchange between trusted friends."