5 ways brands can use print magazines to cut through the digital noise
Good news for brand marketing – magazines are becoming more appealing to brands and customers. We've got five good reasons why
When it comes to brand marketing, print magazines are increasingly being seen as a valuable way to cut through today's digital noise. According to Media's Future in a Post Covid World, a new white paper from the International Federation of Magazine Publishers (Fipp) and UPM, magazine publishing is entering a new post-pandemic phase – with 113 new titles being launched in 2020 in the UK alone.
Here are five workable ways magazines can be used to boost brand marketing.
1. By giving consumers a break from screen fatigue
Bloomberg reports that pandemic and post-pandemic screen fatigue has been driving down digital advertising success rates and ROI. For prolific marketing author and podcaster Joe Pulizzi, founder of the Content Marketing Institute, this comes as no surprise. He notes that, more and more, people are seeking ways to disconnect from their screens and engage with physical content instead. Much like the ongoing revival of vinyl records, which Pulizzi describes as a "lean-back technology", people are turning to print. "There's a certain type of audience that prefers engaging with content in print," he says, pointing to Red Bull's print magazine, The Red Bulletin, as a notable example.
2. By becoming a lower frequency, higher quality product
Less is more in the new world of print magazines. According to Jim Bilton, founder of media insight company Wessenden Marketing, "The print product is becoming lower frequency, lower volume, higher price and – usually – better quality in terms of pages and paper." This explains why the likes of Italian fashion brand Emporio Armani chose to celebrate its 40th anniversary with an upscale glossy magazine. And why those 113 new UK titles carry an average cover price of £4.42 – almost double the market average.
3. By de-stressing about ad revenue and making a magazine part of an integrated marketing strategy instead
The Fipp/UPM white paper describes brands producing "undifferentiated content for unengaged audiences on the back of display advertising" as being "doomed in the long run". Pulizzi agrees: "If you [as a brand] are trying to make revenue directly off a print magazine, you are barking up the wrong tree."
Instead, brands should view a print publication as part of their wider, multi-channel marketing strategy – placing print alongside and in tandem with digital marketing and digital advertising. That's why leading global clothing retailer Uniqlo publishes its LifeWear magazine – to promote its brand identity, foster brand loyalty and engage with customers on their own terms.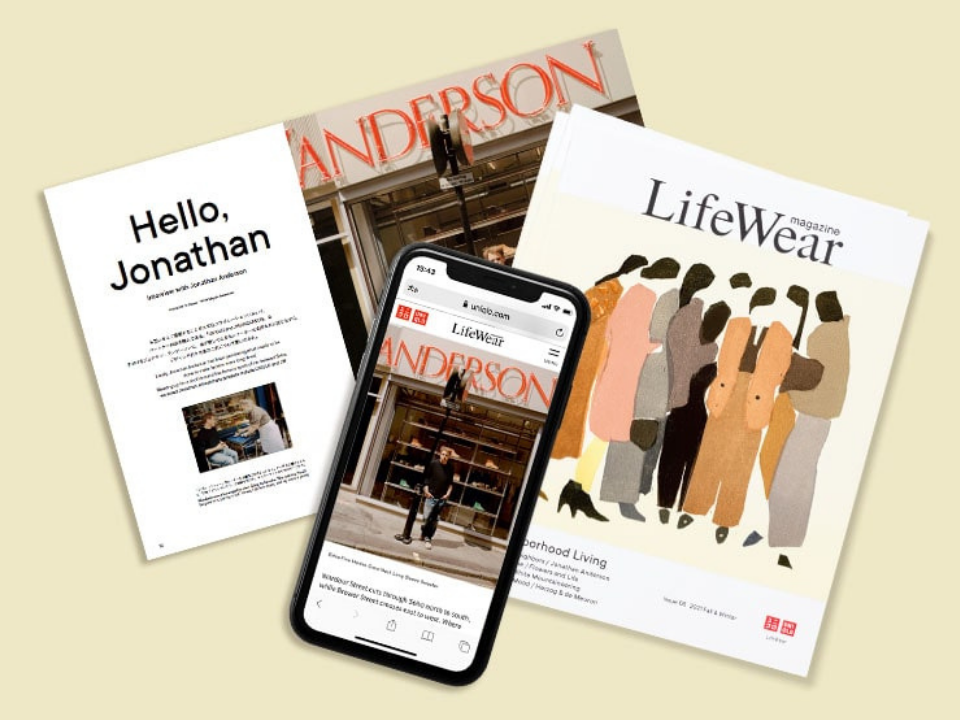 4. By sticking to niche topics and providing added value content
Rob Ristagno, founder and CEO of data-informed sales and marketing consultancy Sterling Woods, has researched readership audiences. The key, he says, is focus. Brands shouldn't use print to try to be everything to everyone, but should "start honing in on [their] best readers… Survey them to understand their needs and wants, followed by developing a value proposition to address them."
That's why technology company Raspberry Pi, with a brand focus on quality products for computer hobbyists, has invested in launching and acquiring magazines for gaming, computing and digital photography.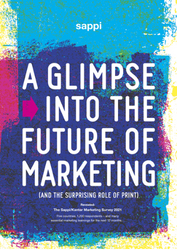 5. By emphasising the sustainability of print – at a time when green credentials are becoming ever more important to consumers
Media's Future in a post Covid World notes that, whereas digital's environmental impact is being increasingly questioned, print's sustainability message is starting to resonate with consumers. And a recent IBM report emphasises the importance of the issue, noting that 60% of consumers worldwide would change their shopping habits to help the environment, with 80% saying that sustainability is important to them.
Tom Bureau, CEO at fast-growing special interest content and platform company Immediate Media, puts the issue for brands succinctly: "If you're not supporting green credentials, you're an investment risk."