5 Reasons Why Independent Bookstores Are Thriving
Love reading? Your local independent bookstore is the place to browse for new gems from the world of book publishing.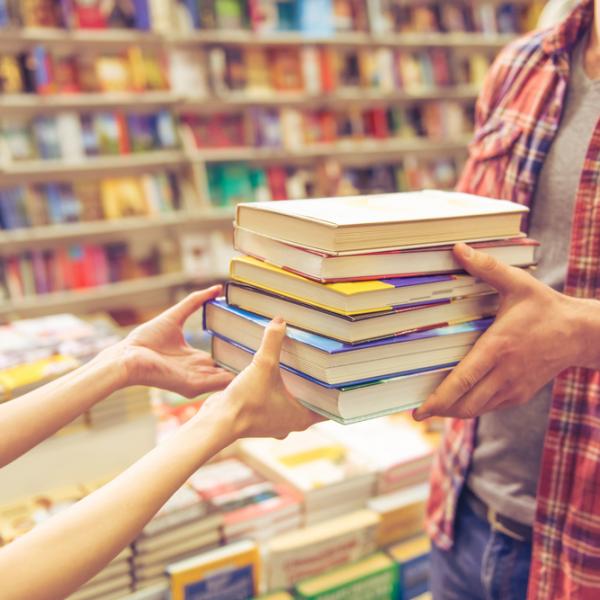 1. They encourage new discoveries
There's nothing quite like browsing in a bookstore. You pluck a title off the shelf at random – and you might just have discovered your new favourite author or genre.
Independent bookshops encourage discoveries from the world of book publishing in a way that online algorithms just cannot replicate. How many times have you gone into a bookstore to look for a birthday present for a friend, and ended up with a pile of novels for yourself?
A good indie is a treasure trove for the mind. Who knows what gems you'll uncover on your next visit!
2. They're more than just bookshops
Most independent bookshops don't just sell paperbacks and hardbacks. Instead, they are hubs for communities, based around people's shared love of reading.
Many not only offer sofas and cafes where you can sit and read, but also host events such as author readings, literary lunches, and other glimpses into the world of book publishing.
That's what makes them the beating heart of the high street – or the canal – or the former railway station.
And it explains why the number of indies in the UK and Ireland has grown in the past three years, despite 2019 being the worst year on record for retail generally.
3. They're run by people who share your passion for books
Looking for a get-rich-quick scheme? Then setting up an independent bookstore is perhaps not for you.
That's not to see that a good shop can't make its owners money. But the driving force behind them is not to turn a quick buck, but to share a love for literature.
So if you need something to read, head along to your local independent bookstore to ask for advice. You know it will come from the heart.
4. They encourage diversity
Not only do indie bookstore owners love books, they want everybody else to love them, too. They know that means reaching out to people who might feel alienated by the world of book publishing.
Round Table in Brixton, South London, stocks only books with BAME protagonists, after research found that just 1% of children's titles had an ethnic minority main character.
"People are just so happy we exist, and they can get the books they need," says Round Table's Layla Abby.
"It's so important we're giving shelf space to those books that don't get the space in a chain bookshop or Amazon."
5. They look and smell great!
While not every bookstore boasts its own stained glass windows, they are all sensory delights in their own way.
They look wonderful, with colourful shelves and displays. They feel good – indie bookstore owners generally trust their customers to handle volumes with care. And that evocative print and paper aroma is almost impossible to replicate.
James Ashmore of independent bookshop Read. in Holmfirth, West Yorkshire, says that when stock first arrived at the store, he "had a good five minutes of just smelling all the books".
"It's like when you get a book for Christmas, but we got 35 boxes which we cracked open. It was brilliant," he told the Guardian. "It was so tempting to just sit down and read them, but putting them on shelves was one of the best things. Books are so gorgeous to look at."
Now that lockdown is easing, why not make a socially distanced trip to your own local indie bookstore to soak up the sights and the smells? Not only will you be helping a local business you'll be giving the printing and publishing industry the support it most richly deserves.