Why sustainability in print and paper is about much more than just recycling
Recycling paper and fostering the creation of a circular economy are key to the paper industry contributing to sustainability – but there's plenty more that can also be done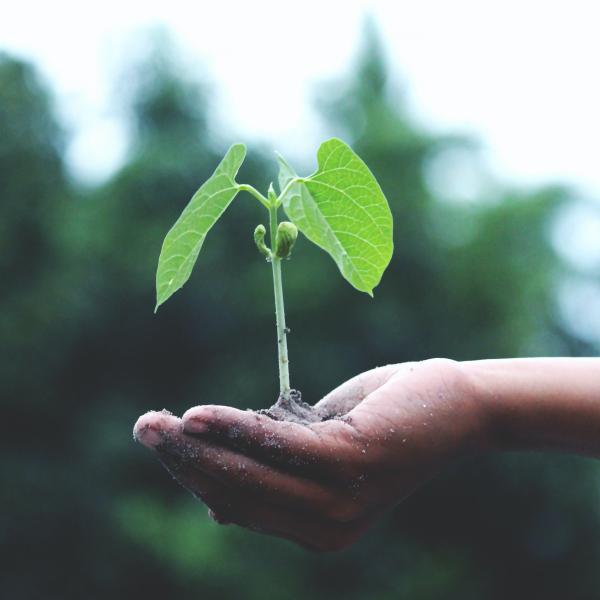 According to the International Energy Association, the pulp and paper industry has been successful in reducing its energy use while increasing production, though more is required to reach the UN target of net zero emissions by 2050. Hydrogen is expected to be one of the clean fuels of the future, and a new initiative recently launched by hygiene and health company Essity may play a part in helping that become a reality.  
Essity has started a pilot project converting one of its paper machines to running on green hydrogen, this replacing natural gas as an energy source. The programme is being run at their Mainz-Kostheim facility in Germany, and is aimed at evaluating the effectiveness of producing quality tissues powered by hydrogen energy. By autumn, Essity expects to be running the drying hood of the paper machine wholly with green hydrogen.  
Meanwhile, corrugated packaging company Smurfit Kappa is part of an energy research project funded by the European Commission. Located at the Saillant paper mill in France and called Hyflexpower, the research aims to show that hydrogen can be a means of storing energy – a crucial capability if renewables are going to replace the likes of natural gas – which can then be used to power turbines.  
Taking practical steps today beyond recyclability
While hydrogen may be the energy of the future, paper companies are taking practical measures to reduce greenhouse gases now. Sappi's Kirkniemi Mill in Finland is switching from fossil fuels to renewable bioenergy to reduce fossil-based CO2 emissions by 90%. (Equivalent to 230,000 tons of carbon dioxide annually). Instead of coal, by-products of the forest industry, such as bark, sawdust and wood chips, will be used for energy production. This is one of many projects currently running across the company aiming to achieve a 25% reduction of specific greenhouse gas emissions between 2019 and 2025. 
In addition to reducing emissions, improving energy efficiency (or doing more with less) is another primary objective in the industry.
The new cogeneration plant for Sappi's Carmignano Mill in Italy does exactly that. Here, the installation of state-of-the-art technology allows the more efficient extraction of energy from the same amount of fuel, simultaneously creating more energy, reducing emissions and optimising energy recovery to fulfil other uses such as heating facilities or drying waste. The equipment is also future-proofed, ready for the next generation of fuels such as green hydrogen and bio-methane. 
Elsewhere in Italy, tissue and paper manufacturer Lucart recently invested in cogeneration machinery at its Porcari factory, which it hopes will reduce carbon emissions by 11%. When feasible, the plant will run on hydrogen fuels.  
An opportunity to do even more in the pulp and paper industry
Encouragingly, studies have shown that the pulp and paper industry could become a significant player in the production of renewable fuels. In 2019, research by RISE, the Swedish government research institute, showed that new electro-fuel processes could be used to produce renewables, especially if the green carbon dioxide emitted by the industry could be captured and harnessed.  
A current project, MultiBio (also based in Sweden), is investigating ways that bio-based products, including bio-hydrogen gas, can be created using the excess sludge produced from wastewater effluent at mills.  
The future of sustainability in print and paper is indeed about much more than just recycling.