Sappi Blue Couch Series – Episode 10
Metallic effects on packaging: Can print-based decoration offer an attractive, sustainable alternative?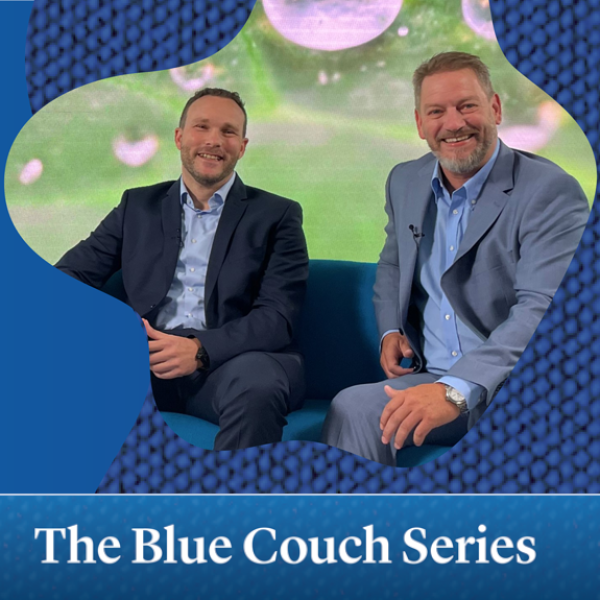 Metallic finishes play a vital role in marketing and brand communication, especially in the packaging of premium products. Meanwhile, issues of recyclability, the circular economy and climate protection are high on the agenda. Can print-based metallic decorations play a part in providing premium looks and plastic-free embellishment?
These topics are the focus of the latest Sappi Blue Couch episode, "Great Finishing versus Solid Sustainability. Can we find a balance?". This time we are joined by Christoph Sontheimer, Global Head of Business Development at Eckart – the leading international manufacturer of metallic and pearlescent pigments for the graphic arts industry – alongside Sappi Europe's Head of Packaging Solutions Lars Scheidweiler.
Metallic product finishing is indispensable to the marketing of many brands
So far, print-based metallic decorations have not been seen as premium in the same way as traditional, foil-based decorations. But are things changing? And to what levels of quality can foil-free, print-based, fully recyclable decoration be taken?
The very sight of metal – especially precious metals – subconsciously evokes certain associations: value, prestige and durability. Metallic product finishes convey appealing attributes and trigger positive emotions in many people. With silver lettering, for example, or a shimmering golden highlight, the premium appearance of a package transfers its quality attributes to the product it contains. That's why for the branding of high-quality premium goods, metallic effects have proven to be an extremely effective means of brand communication.
However, with traditional metallic decorations such as foil lamination, hotfoil stamping or cold transfer there are also other factors to consider.
Utilisation of fossil-based films in packaging decoration comes with a CO2 footprint alongside the cost. In classic foil lamination (mostly PET-Foil), for example, the paper-based substrate is turned from an easily recyclable mono-material that can contribute to the circular economy into a compound material almost impossible to recycle at reasonable expense and effort.
While hotfoil stamping and cold transfer-decorated packaging can be recycled, such decorations require foils as process carriers for the metallic look of the packaging – which needs to be taken into account when calculating the carbon footprint of the packaging production.
While all packaging needs print, where could 100% print-based, premium, metallic finishing that uses no foils in the packaging decoration process take us?
Can attractive, premium, metallic finishes on packaging be achieved by using print only – and in a way that saves resources and allows easy recyclability? Would metallic pigments, for example, generate a similar perception of quality as hot foil stamping or cold transfer? Is it possible to ensure fine line thicknesses, screen gradients and filigree details using only metallic inks?
Beyond the issue of technical feasibility, other questions arise if high-quality metallic effects with no influence of plastic foils in the process are to become a reality for recyclable packaging. For example, what special requirements does the substrate material have to fulfil? To what extent do the challenges for packaging designers change as a result of a pigment printing process?
There's a lot to cover in this new episode of the Sappi Blue Couch Series, where Christoph Sontheimer, Global Head of Business Development at Eckart - the leading international manufacturer of metallic and pearlescent pigments for the graphic arts industry, discusses the future of metallic product finishing with Lars Scheidweiler, Head of Packaging Solutions at Sappi Europe.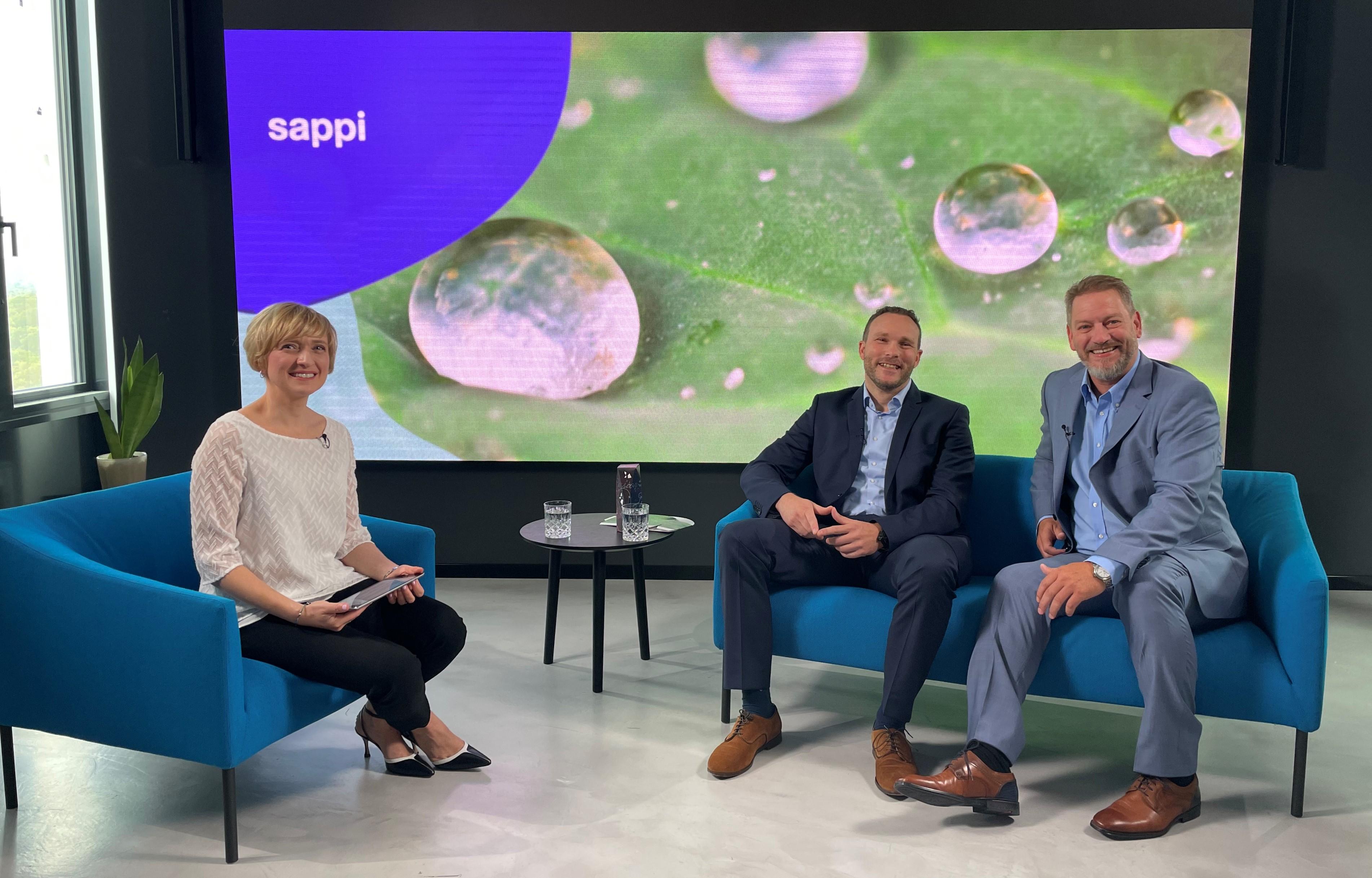 Since last year, our two speakers have been working together on the Metall Ink Project to explore all the above questions. Not least by bringing GT Trendhouse 42 finishing and design pioneer on board for the project. As quickly becomes clear in their Blue Couch discussion, there can be no universally valid answers for all applications. Rather, marketable solutions mean that different industry players must bundle their specific expertise and pull together. Blue Couch viewers will find out how a closer look at these issues reveals new application possibilities for metallic product packaging.
The new episode will be broadcast on the Sappi Blue Couch page from 18 January at 10am CET: https://www.sappi-psp.com/the-blue-couch-series