Green Paper Production: Sustaining Forests for Tomorrow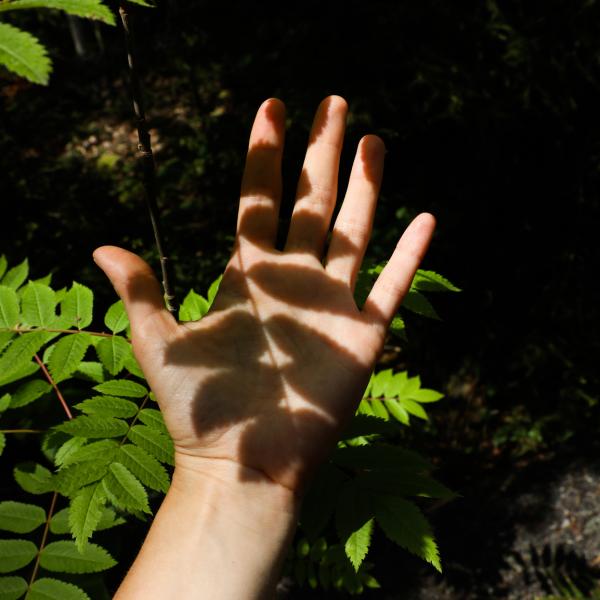 The paper you are holding in your hands was sourced from a tree cut down in a European forest at some point in the past two years. That's bad, right?
Wrong. And what if someone told you that harvesting trees and making paper this way can be good for forests? That would be some kind of greenwashing, right? Well, actually no – wrong again.
And here's why…
Today, everybody understands the vital importance of thriving, healthy forests for the future stability of life on our planet. Global forests act as 'carbon sinks' that absorb 7.6bn tonnes of CO2 annually – about one-and-a-half times the carbon that the US emits every year.
When healthy forestlands are managed sustainably, it means not only nurturing diverse ecosystems (where growing trees flourish in healthy soil in tandem with other flora, fauna and fungi), but also maintaining those vital carbon sinks and thereby contributing to critical climate mitigation.
When those forests supply woodfibre to paper manufacturers such as Sappi, the partnership involved helps keep forests healthy and growing – and brings businesses together to contribute to the creation of a bio-based circular economy.
Sounds good, doesn't it? But what does it mean?
A bio-based circular economy starts with the simple things – reducing waste, reusing materials wherever possible and recycling resources.
In Europe, paper recycling rates are already getting close to 75% – while the industry itself is founded on the utilisation of forestry thinnings and sawmill residues as sources of its woodfibre raw material.
Moving to a bio-based circular economy also means shifting to a system focused on regenerating natural systems, designing out waste and pollution, and keeping products and materials in use.
If the paper industry is already working hard at regenerating natural systems (well-managed forests) and keeping products and materials in use (recycling), it must not neglect designing out waste and pollution.
That's why leading industry players such as Sappi are putting their money where their mouth is when it comes to industrial innovation and evolution.
At locations such as its flagship Gratkorn mill in Austria, Sappi is investing millions of euros to modernise power generation, moving away from fossil fuels towards renewable energy sources including biomass to power multi-fuel boilers. All with a short-term goal to deliver a 25% specific greenhouse gas reduction by 2025.
At the same time that all this is happening, electronic waste continues to make headlines as the fastest-growing waste stream in the world – and electricity use by information and communications technology (everything from your smartphone to the database passing your email address to the highest bidder) is predicted to exceed 20% of the global total by the time a child born today reaches their teens.
And in one corner of Europe, rapid growth in large data centres hosting 'the cloud' has led to energy consumption rocketing. In Ireland, data centres already devour more than 15% of all power generated – and the country is left struggling to meet its sustainability targets.
3 key ways print is an important part of a sustainable future
1. Approximately 80% of global deforestation is caused by expansion of land use for agriculture (think beef, palm oil and more). Meanwhile, forests in Europe are growing at a rate of more than 600 million m3 every year.
2. Most of the European paper industry has rigorous certification procedures in place to enable the sourcing of woodfibre from well-managed forests. Forest certification systems, such as the Forest Stewardship Council (FSCTM ) and Programme for the Endorsement of Forest Certification (PEFC), help track certified material from the forest through production processes. This means that customers and consumers can have confidence that the fibre in their paper product was sourced responsibly.
3. Companies such as Sappi work hard to source their woodfibre from forests near to their production facilities – so reducing the carbon emissions associated with transport. For Sappi's Ehingen mill in Germany, for example, 96% of the beech, ash and spruce raw material pulpwood and chips originate from Germany itself.
61%
The European paper industry already gets nearly two thirds of its energy requirements from biomass
50%
The paper industry has halved its CO2 emissions since 1990
13%
EU forests already absorb more than a tenth of the EU's total greenhouse gas emissions
36%
More than one third of the land area of Europe is covered by forests